Badgerliner Spray In Bed Liners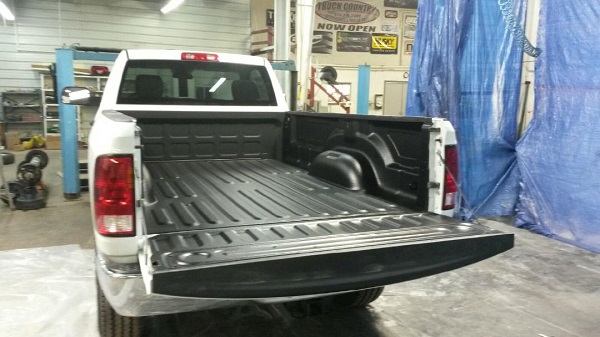 STRENGTH, DURABILITY, PROTECTION
Formulated for maximum impact and abrasion resistance.
Delivers watertight Seal for Superior rust and corrosion protection.
Superior slip and skid resistance from cargo movement.
Extended protection from wear while still maintaining flexibility.
Eliminates vibration noise and offers sound dampening cabpabilities.
GREAT FOR USE ON:
Pickup Beds
ATV's and UTV's
Boats and Watercraft
Trailers for all purposes
Fleet Vehicles and Trucks
4x4 Off-Road Equipment
Construction Equipment
Police Vehicles and Equipment
Fire and Emergency Vehicles
Military Vehicles and Equipment
Badgerliner Spray Bedliner was formulated to withstand sub-zero temperatures in the winter and sun pounding heat in the summer. The team of chemists a Volatile Free, Inc. uses unique environmental and seasonal changes for advanced product testing. Badgerliner can handle extreme temperatures over extended periods of time or harsh weather fluctuations from season to season.